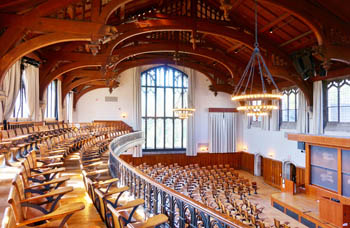 Chartered Financial Consultant
College Financial Aid Planning
Mr. Crockett's experience as Vice President of Admissions at the Denver Institute of Technology created an awareness of the struggle parents of deserving potential college students faced in navigating the complex and ambiguous financial aid application process.
This in-turn led Mr. Crockett to establish a college financial aid planning process to assist families in acquiring merit-based and need-based financial aid.
Mr. Crockett is a recognized expert in this field.
Education:
University of Rochester, M.B.A.
Bucknell University, B.S., Chemical Engineering
Lycoming College, A.B., Magna Cum Laude
Corporation for Long Term Care, CLTC
American College, CLU, ChFC
Employment:
College Financial Aid Planning, 1987-Present
Owner
Denver Institute of Technology
Vice President of Admissions
Eastman Kodak Co., Rochester, NY and Windsor, CO
Professional:
Qualifying & Life Member Million Dollar Roundtable
Member National Association of Insurance and Financial Advisors
Member Society of Financial Service Professionals
Member Northcentral Pennsylvania Estate Planners Council
Community:
Susquehanna Health Patient Safety Committee
Susquehanna Health Foundation Board
The Lycoming Foundation Board of Trustees