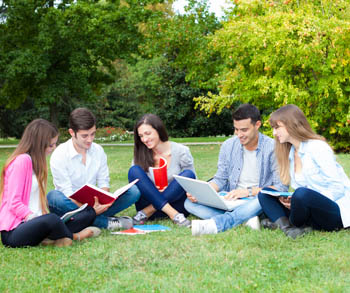 For over 20 years, College Planning Associates has been working with students from age 14 through adult to assess interests and abilities, explore college majors and career possibilities, to find colleges which meet a student's personal, academic, and financial requirements, enhance students' prospects for admission, and acquire financial aid. Left to their own devices, families find this can be difficult, confusing, and even overwhelming.
The team of Laurie Crockett Barclay, M.A., Ed.M. of College Planning Associates, Robert P. Crockett, M.B.A., CLU®, CLTC, ChFC™ and Michael P. Barclay, Financial Advisor, of College Financial Aid Planning have over 50 years of combined experience assisting students in making these difficult decisions. Their comprehensive services can help you on your way to a bright new future.
Use the following links to learn more about the services we offer, or contact us today to learn more, or to schedule an appointment.